Medical Evacuations
Emergency Number: +231 770 479 689
Accessing a doctor or seeking specialist medical care is not always easy in remote locations in Liberia. MAF Liberia supports remote communities, NGOs and the mission community with the transportation of non-critical patient transfers, or patients requiring further medical care often found only in the larger population centres.
Our aircraft are fitted with a stretcher but no life support system. MAF can provide medical flights to and from Tapeta, or Accra in Ghana. International medevacs require 48 hours to process paperwork and permissions.
Arranging an ambulance is the responsibility of the person requesting the medevac. This is the easiest way to ensure the ambulance crew get as much accurate information as possible in advance. However, if you are unable to arrange an ambulance we will do our best to assist you with this.
Please contact our bookings staff to discuss a charter or shuttle rates for these services: 
Emergency phone number: +231 770 479 689
Image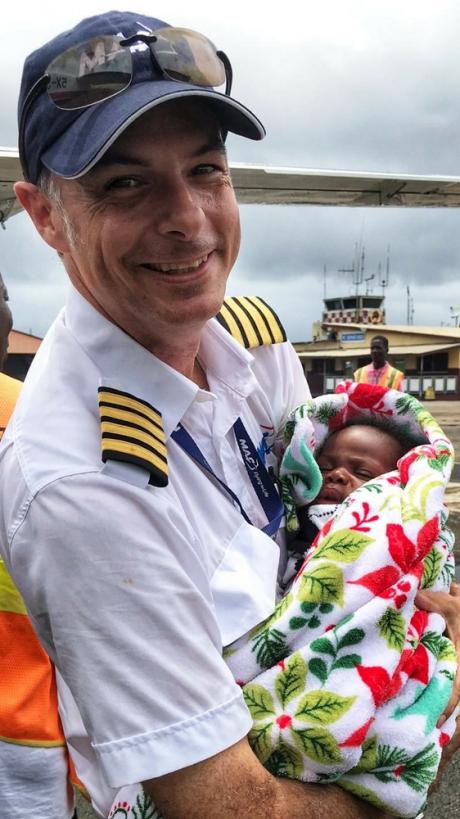 Photo: James W Kuma
Pilot Steven Biggs received a message during a regular flight to Harper in south east Liberia, about a mother and baby needing urgent transfer to the capital, Monrovia, for healthcare. Steven diverted to the nearby town of Grand Cess on his return leg, and was able to pick them up, along with an accompanying doctor.