Image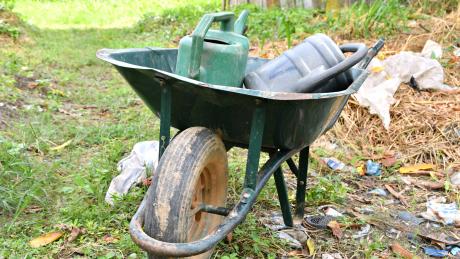 Photo: Katie Machell
Using small spaces for big gains
German NGO Welthungerhilfe (WHH) has been working in Liberia since 2003, pursuing its vision of 'a world in which everyone has the chance to claim their right to an independent life with dignity and justice, free from hunger and poverty.' MAF supports the organisation by helping staff move efficiently between the main office in the capital, Monrovia, and the field office in Zwedru, eastern Liberia.
WHH works with local and international partners to implement a variety of projects, including the Backyard Gardeners initiative, which provides practical support to help people start growing food for themselves in whatever space they can find.
Image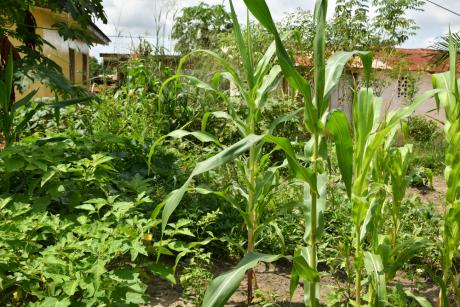 Photo: Katie Machell
Repurposing a rubbish dump
Robert cleared a patch of ground in between some buildings that was being used to dispose of waste. A slight, weather-beaten man, it is clear that he is hard working and committed to seeing his garden flourish. 'I don't have a job at the moment,' he explains, 'so I work here.' As he shows the aubergines, aloe and maize he has grown so far, he excitedly explains the benefits of growing his own fruit and vegetables. There is no need to spend money on food at the market, and indeed no need to spend money travelling to market. He and his family can eat well, and what is left can be sold.
It is obvious that the benefits of the scheme for Robert are not only tangible in terms of his crop, but also psychological: here is a man whose sense of purpose and visible achievements have given him self-worth.
Image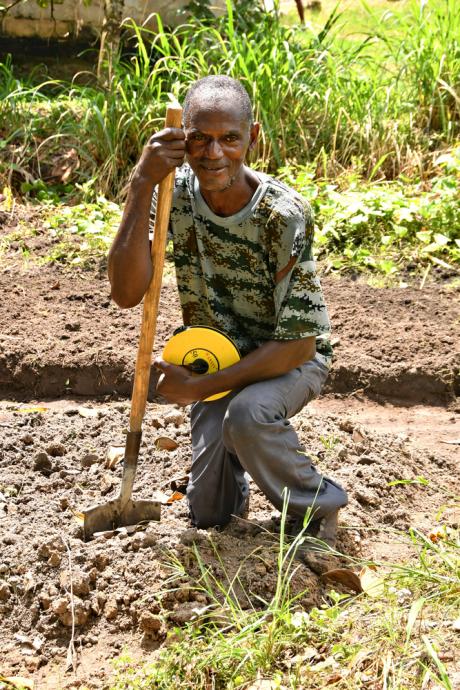 Photo: Katie Machell
Practical, purposeful help
WHH gets the gardeners started by providing five types of vegetable seeds (cabbage, onion, okra, watermelon and cucumber); and 11 assorted garden tools including a rake, watering can, and shovel, amongst other things. They also give training in crop production, integrated pest management, post-harvest management, compost production and application, cost benefit and risk management, and nutrition; as well as advice on how, where and when to plant.
Image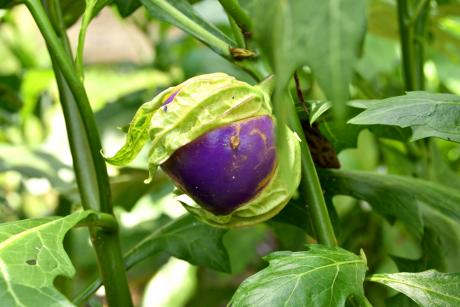 Photo: Katie Machell
Image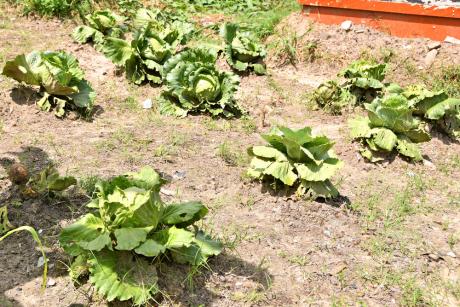 Photo: Katie Machell
Hope for the future
Perhaps the most valuable thing that the Backyard Gardeners have gained through the scheme is empowerment; Robert, Cecilia and Beatrice all say that even if there were no further organisational support from WHH, they would carry on planting and growing because they know what they are doing, and feel confident to carry on.
Cooper Karjue, Agriculture Sector Lead for WHH, sums up the goal of the organisation's involvement with this project and many others, 'With the heart we have to serve humanity and the little resources we have, we try to help improve people's lives.'