Image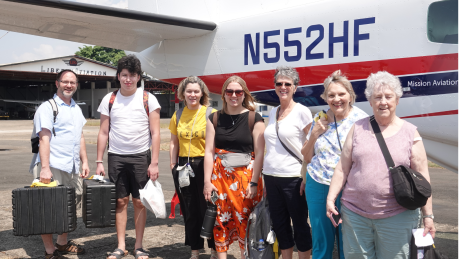 Rachel Gwole
Serving humanity is MAF's greatest passion 
There was a celebration as MAF Liberia's newest aircraft N552HF took its first operational flight to the remotest part of the nation, Greenville.
The first passengers on board the Cessna 208 Caravan on January 30, 2023, were a team from the Duluth Gospel Tabernacle church in Duluth, Minnesota.
Rolf Fure, a retired pastor, and head of the medical team in Liberia said MAF's new plane made a crucial difference for their mission with 15 people and 743kg of freight able to be transported in two trips.
Image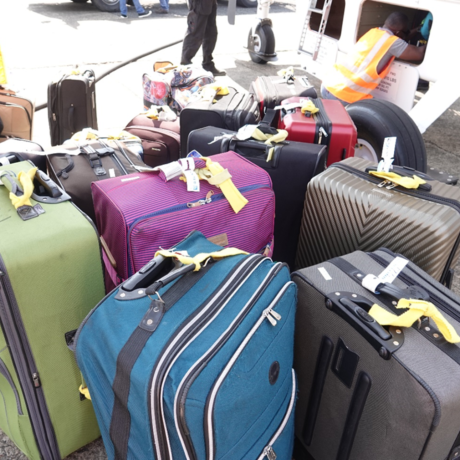 Rachel Gwole
"I appreciate MAF being able to fly us to these areas, travelling by road to Greenville, would take at least 12 hours, we could never bring our team there or our equipment if it wasn't for MAF and now there is a new plane we are so excited to be able to fly on," he said.
The team brought a medical clinic with doctors, nurses, and a dentist. The cargo included 3,000 prescription glasses and equipment to test eyes.
Image
Rachel Gwole
Mr Fure was very excited about flying in the new plane and said he appreciated MAF and all those who donated to MAF to make this plane possible. He said it is a huge blessing to have such a wonderful and beautiful plane in Liberia to operate mission work within the remotest counties.
In 2008, after Liberia's civil war subsided, Mr Fure visited Liberia and noticed that the country needed medical missionaries. Since that visit to Liberia, the team has done five medical mission trips.
Mr Fure said it is hard for the team that is used to Minnesota weather to adapt to working in the heat of Liberia.
From 1920-1980, the Duluth Gospel Tabernacle church in Duluth, Minnesota, sent missionaries to Liberia. During the civil war the missionaries left for home but the Christian organization supported churches that were established by the missionaries.
The team's Jerome Gill played the song 'Take the Name of Jesus with You' to mark the special occasion of the first flight of N552HF.
"We are taking the name of Jesus with us, and we are sharing the gospel in Greenville," said Jerome.
The new plane N552HF purchased thanks to the kindness of MAF donors, arrived in Liberia on January 13.